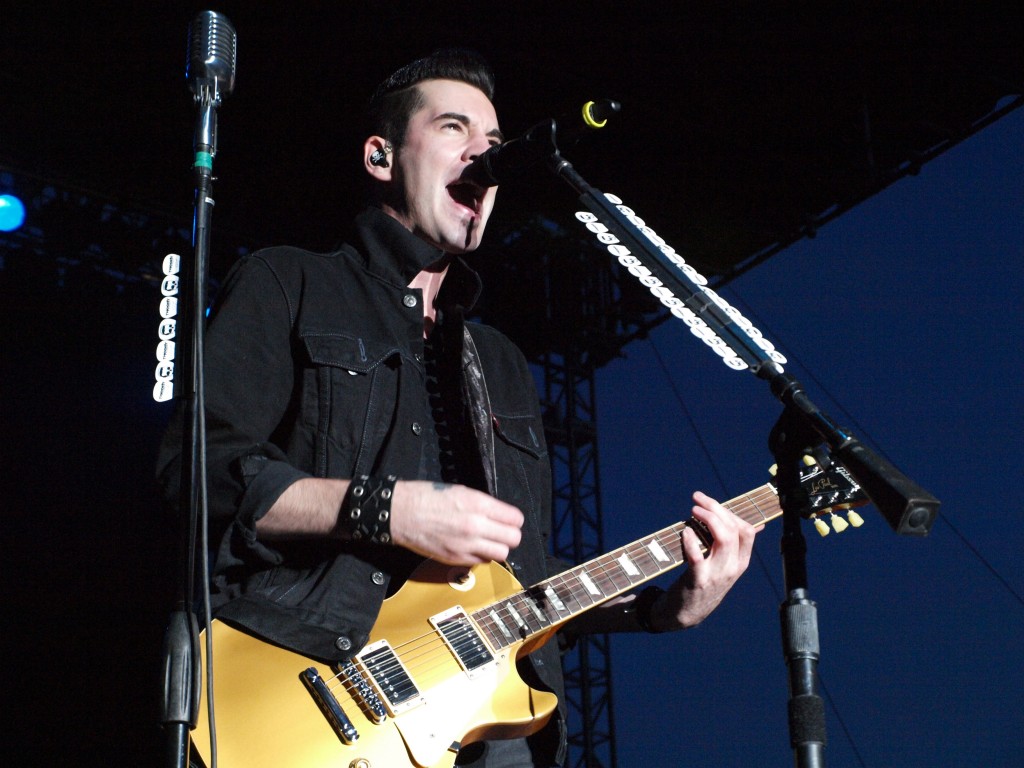 Theory of a Deadman's Tyler Connolly opens up about songwriting
Sometimes life throws a major curve ball.
Just ask Tyler Connolly, lead singer of Canadian hard rock band Theory of a Deadman. For years, Connolly thought his career path would lead to playing the six-string. But, a turn of fate made Connolly realize his true talent was for singing.
"I was a guitar dude for years, and then I joined a band and they asked if I would do some background harmonies," he said, chatting on a rare day off. "I was like, 'I can't sing,' but I found it fun."
Friends and fans started telling him to take on lead singing duties: "I never wanted to be the frontman, but I slowly took over the role of frontman and lyricist," he said.
Now, Connolly's band has heaps of Billboard rock hits, including "Bad Girlfriend," "Santa Monica," "Not Meant to Be," "No Surprise," "I Hate My Life" and, the group's latest, "Lowlife."
Theory of a Deadman crafts neo-grunge rockers that alter from softhearted ballads to in-your-face, gutting rock 'n' roll.
"We have two different sides," Connolly said. "Some are fun songs about relationship breakups, like 'Bad Girlfriend' and 'Hate My Life.' Then, there are some beautiful ballads about falling in love.
"I have two brains when it comes to lyrical writing: one is just trying to write a beautiful song that means a lot to me, and the other is writing a song that's like a punch. It's like, 'Geez. That guy really says what he feels.'"
The band's latest album, "This Truth Is…," dropped this week. "Lowlife," the first single, is a carefree, tongue-and-cheek rock anthem about how "being a lowlife can be fun."
"It's about making a fool of yourself, and the idea is simply that you're a lowlife and loving it," he said. "You have the whole world in palm of your hand, and you're having fun."
Theory of a Deadman headlines the 2011 Carnival of Madness tour with Alter Bridge, Black Stone Cherry, Adelitas Way and Emphatic. (Photo credit Audio Ink Radio.)
Comments
comments
Related Posts