Share the post "Nirvana's 'Nevermind' Changed Society, Says Switchfoot Guitarist"
2011-09-30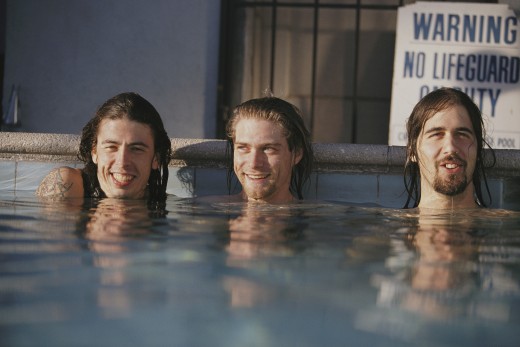 Switchfoot guitarist says Nirvana's Kurt Cobain was inspiring
Nirvana's Nevermind was one of the most significant rock albums of its era and possibly the last rock album to radically change the trajectory of popular music. Three shaggy guys with a blazing mix of grunge rock energy and catchy pop melodies turned the dawning decade upside down. On Sept. 24, Nevermind celebrated its 20th anniversary— a date that marks the birth of grunge rock, at least as it pertains to the mainstream rock contingent.
Jerome Fontamillas, guitarist and keyboard player for alternative rock band Switchfoot, says Nevermind was a key influence when he was growing up and starting to plunk the six-string.
"I grew up when Nevermind came out, and I was a kid, and that was probably one of the most influential albums for me growing up," Fontamillas said. "During the time before Nirvana, there was a lot of glam rock, and when that album came out — I mean, before they had Bleach and then Nevermind — but, to think about the impact it had on society. It's still amazing to hear songs like, 'Smells Like Teen Spirit.'
"I remember hearing that one of Kurt Cobain's biggest influences was the Beatles, and I was a big Beatles fan, and you can hear it in the melodies and writing of Nirvana and the songs," he continued. "It just made sense. It was amazing."
Switchfoot released their eighth studio album, Vice Verses, on Sept. 27, and check out Audio Ink Radio's full interview with Fontamillas on the interviews page. The official Nevermind reissue is currently available, and the "super deluxe" versions is offered through Best Buy until Oct. 24, packing four CDs and one DVD set. The latter set runs $136, but more affordable Nevermind packages are also available. (Photo by Photo: Kirk Weddle.)
Watch MTV's 'Nevermind' in Their Own Words':

Related Posts