2012-04-02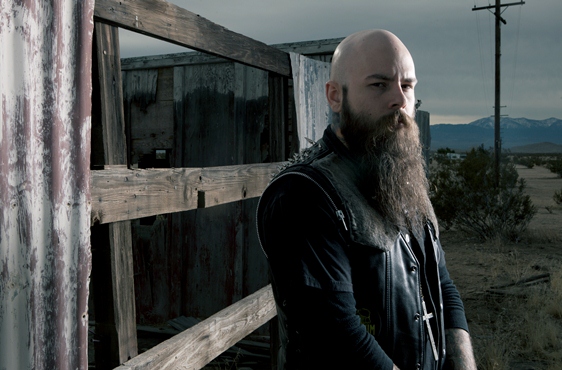 Ryan Clark, the voice of Christian metal outfit Demon Hunter, is gearing up for the release of the band's latest installment, "True Defiance," out April 10 on Solid State Records. Clark was kind enough to contribute a guest column to Audio Ink Radio, in which he gives his thoughts on the state of modern heavy metal and explains why real metal music "should not appear safe." For more information on Demon Hunter's new album, head to the band's official site.
The state of modern heavy metal is interesting to me. I say "interesting" because that sounds a bit more optimistic than "depressing." While there are a handful of current metal bands carving a truly unique and exciting path (Gojira, Mastodon, Katatonia, Opeth) and others at the top of their game (Soilwork, Decapitated, Scar Symmetry) there has been a disheartening trend in recent years. I'm speaking of course about "metal" created by people that clearly have no respect for the genre.
Now I'm not one to set a bunch of rules here, but I'm pretty sure the feelings of true metal lovers are fairly unanimous. For starters, making metal palatable for your average 14-year-old Bruno Mars fan (whether that's through the music itself, or in how it's presented) is despicable. Heavy metal should not appear safe.
Secondly, incorporating unique musical elements can sweeten an otherwise drab tune, but let's not get carried away. No one wants to hear a Russian techno beat and auto-tuned vocals come blasting in halfway through your breakdown like a drunken, blathering, half-dressed, college party girl exploding through the church doors, mid-sermon on Sunday morning. If this kind of ear assault is a welcome treat for anyone, then calmly walk into your bathroom, look into the mirror, and convince yourself that metal is not for you.
And finally, if your band's inspiration pool doesn't even reach back far enough to hit the 90s, it's time to do some soul searching. Everything created by young musicians in the last 10 years is starting to sound the same- in a bad way. Stop regurgitating the same Underøath song. They're not going to ask your band to go on tour. Do yourselves a huge favor and look back… to the 90s, 80s, 70s.
You can thank me later.
-Ryan Clark, Demon Hunter
Comments
comments
Related Posts