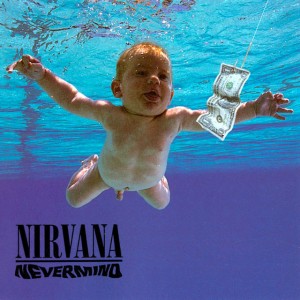 Groundbreaking Nirvana Album Gets New Life
Nirvana's Nevermind celebrates its 20th anniversary in September, and in honor of the pivotal album, the album will be released in "deluxe," "super deluxe" and standard editions on Sept. 27.
The "super deluxe" version features 4 CDs and 1 DVD, with a re-mastered edition of the original 1991 release, plus the studio record, live b-sides and the first official release of the pre-Nevermind demos recorded at producer Butch Vig's Smart Studios and "boombox recordings" of rehearsals where Nirvana perfected "Smells Like Teen Spirit" and other grungy hits. The "super deluxe" version also packs the completed Nevermind album in the form it was produced and mixed by Vig, as opposed to the commercially released concluding version produced by Vig and mixed by Andy Wallace. The DVD (or Blu-ray) displays Kurt Cobain, Krist Novoselic and Dave Grohl playing a Halloween show in 1991 at the Paramount Theatre in Seattle.
Too much grunge? You can always opt for simply the single CD. Or, the 2-CD "deluxe edition" includes the re-mastered album and B-sides, the Smart Studio sessions, boombox rehearsals and BBC sessions and more goodies.
Watch Nirvana Perform 'Come As You Are' Live in 1992

Comments
comments
Related Posts