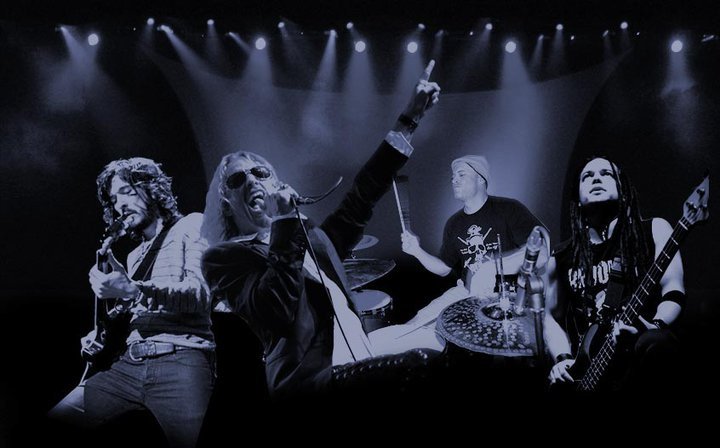 Fuel vocalist says new lineup keeps the Fuel name alive
Alternative rock band Fuel first broke out in the late '90s and early 2000s with angsty, post-grunge hits that moved hearts and got pumped fists, such as "Shimmer," "Falls on Me," "Innocent" and "Hemorrhage (In My Hands)." Now days, the band is dedicated to the road, and they have 30-plus dates scheduled for now through October.
With original vocalist Brett Scallions back on board, Fuel's musical chemistry is strong, as he croons alongside Scallions, Yogi (guitar), Kenneth Schalk (drums) and Brad Stewart (bass, formerly of Seether).
Although the players have evolved from day one, Scallions says the current lineup is passionate about carrying on the Fuel legacy.
"… The lineup I put together for Fuel is not meant to replace or diminish what any of the original members created," Scallions said on the band's official Facebook page. "Just the opposite, it is to give our fans a live destination, and to keep the Fuel name alive for a new generation to discover. Maybe someday we'll all get on the same page and play together again, but life happens and the next thing you know you just can't jump on a bus and take off for a month, let alone a year."
Fuel 2011 Summer and Fall Tour Dates:
8/26 — Las Vegas, Nev.
8/27 — Grand Junction, Colo.
8/29 — Kearney, Neb.
8/30 — Cedar Falls, Iowa
9/01 — Ocean City, Md.
9/02 — Springfield, Va.
9/03 — Greensboro, N.C.
9/04 — Jacksonville, N.C.
9/06 — Hampton Beach, N.H.
9/08 — Nashua, N.H.
9/09 — Norwalk, Conn.
9/10 — Pittsburgh, Pa.
9/11 — Niagra Falls, N.Y.
9/13 — Streetsboro, Ohio
9/15 — Lexington, Ky.
9/16 — Lynchburg, Va.
9/17 — Sayerville, N.J.
9/19 — Philadelphia, Pa.
9/21 — Jacksonville, Fla.
9/22 — Daytona, Fla.
9/23 — Pensacola, Fla.
9/24 — Huntsville, Ala.
9/30 — Indianapolis, Ind.
10/02 — Virginia Beach, Va.
10/04 — Buford, Ga.
10/05 — Tampa, Fla.
10/07 — Houston, Texas
10/08 — Laredo, Texas
10/11 — Baltimore, Md.
10/13 — Huntington, N.Y.
10/14 — Lancaster, Pa.
Comments
comments