2011-12-29
From Evanescence to 12 Stones to Papa Roach, 2011 brought some killer rock tracks
Rock 'n' roll was alive and well in 2011, and it's a trend that will hopefully continue in 2012. This past year brought a dynamic collection of modern rock tracks, held together by a love for loud riffing, heavy rhythms and powerful vocalists. In honor of these electrifying tracks, the staff of Audio Ink Radio has comprised our list of the Top 11 Rock Songs of 2011: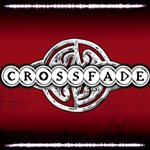 11. Crossfade, "Prove You Wrong"
"Prove You Wrong," brings heavy guitars with a poignant message: Don't let anybody tell you that you can't accomplish your dreams. The song has a special place in the hearts of the guys of Crossfade, too. Guitarist Les Hall told Audio Ink Radio that "Prove You Wrong" is one of their favorite tracks off, We All Bleed: "Lyrically, it's about people not believing in you and you proving them wrong. Musically, it was a completely different song for us. Eddie had the verse and chorus down, and it wasn't my favorite piece, so when he went out of town, I stole the vocals and put them in a different program and programmed all the electronics around them. I think it's definitely one of the standout tracks on the record."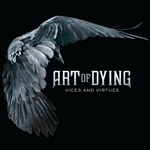 10. Art of Dying, "Get Thru This"
Canada's premier hard rock act, Vancouver-based quintet Art of Dying saw major success with their debut single, "Die Trying." Proving they're not a one-hit wonder, the guys quickly unchecked their second single, "Get Thru This," off Vices and Virtues. The track hits strong with blazing melodic rock and inspiring lyrics: "If I can get through this / I can get through anything / If I can make it through this / I can get through anything / I promise you." Art of Dying has pulls out all the right hooks and a heartfelt message, and this band can only get bigger in 2012.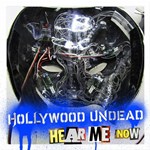 9. Hollywood Undead, "Hear Me Now"
Six-piece rap-rock outfit Hollywood Undead released their sophomore full-length, American Tragedy, in 2011, and on the set's lead single, "Hear Me Now," the Los Angeles-based group build on the rap-metal of their first effort with even greater attention to catchy hooks and galvanizing rhymes. The track has a dark hip-hop vibe, with hard rock at the base, and it's as catchy as it gets.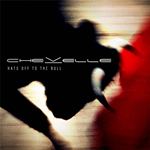 8. Chevelle, "Face to the Floor"
Chevelle's sixth studio album, Hats Off to the Bull, arrived at the tail-end of 2011, and the hard rock set brought together the very best of the Chicago trio, from serrated, frenzied riffing to part-angst-y, part-wondering lyrics. "Face to the Floor," the album's lead single, rose to No. 1 on the active rock chart in no time, thanks to the tune's memorable melodies, hefty guitars and singer Pete Loeffler's emotive vocals. Fans will see plenty of Chevelle in 2012, as the band is already eying a February tour with Janus and Middle Class Rut.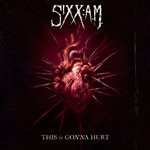 7. Sixx: A.M., "This Is Gonna Hurt"
Motley Crue bass slinger Nikki Sixx comes on strong with the second single from Sixx: AM's latest disc, This is Gonna Hurt, and the song encompasses what fans love about Sixx: his talent for mixing deeply personal, honest lyrics with grinding metallic sonic textures. With springy beats and soaring melodies, "This is Gonna Hurt" is so memorable and powerful, it's almost impossible not to crank it up.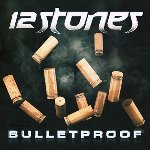 6. 12 Stones, "Bulletproof"
Hard rockers 12 Stones are set to release their latest studio album, Only Human, in 2012, and to hold fans over until the release, the guys put out a new single, "Bulletproof," this year. The track is a meaty, cannonball of a rock song, with loud guitars and a mass appeal. 12 Stones have always found power and grace in their personal lyrics, and on "Bulletproof," the words encourage listeners to proudly claim their place in the world.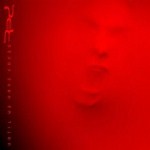 5. RED, "Lie to Me (Denial)"
Christian-based hard rockers RED unleashed their third studio album, Until We Have Faces, in 2011, and their single, "Lie to Me (Denial)" is the perfect mix of post-grunge with a metallic edge. Lyrically, RED is strong with a libretto of inspirational messages and the determination to face the truth. "Lie to Me" is sure to please longtime fans and newbies alike, the song's precision and attitude can't be beat.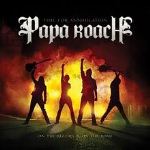 4. Papa Roach, "No Matter What"
This past year was a big one of Papa Roach, as the hard rock guys scored several hits off their 2010 hybrid live album and EP, Time for Annihilation…On the Record and On the Road, and took those songs on the Rock Allegiance Tour, alongside Buckcherry, Puddle of Mudd, P.O.D., R.E.D., Crossfade and Drive A. The band's latest track is an earnest love song of sorts, "No Matter What," which has frontman Jacoby Shaddix crooning with such sincerity and passion, it's likely to be remembered as one of the finest ballads of 2011.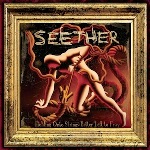 3. Seether, "Tonight"
South African post-grunge gents Seether always had a knack for crafting solid rock songs and touching ballads, to boot. "Tonight," the band's latest ballad, quickly resonated with fans and shot to No. 1 on the active rock chart. Seether drummer John Humphrey told Audio Ink Radio that "Tonight" was one of the last songs written for the album: "It's a super strong song. It was very melodic and just the best of pop-rock for Seether. I think it's a really strong song and a great single."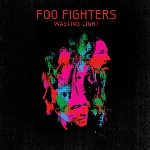 2. Foo Fighters, "Rope"
Alternative rockers Foo Fighters are one of the few '90s bands who are able to enjoy repeated success in the studio and at shows without the risk of fans not wanting to hear their new material. When the news broke that the Foos would release a new album in 2011, Wasting Light, the buzz was huge, and when the first single, "Rope," broke, it was obvious that the gents had cooked up another fantastic rock track. Recorded in Grohl's garage, "Rope" sounds raw and greasy, and it carries the Foo Fighters' melodic character to a tee. The track went to No. 1 on the rock chart in no time.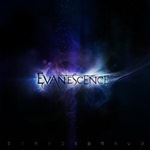 1. Evanescence, "What You Want"
Back after a five year hiatus, Evanescence's single, "What You Want," off their self-titled, third studio album brings a blustery blast of hard rock and pop-metal, with the band's distinctive layers of symphonic sounds. It sounds like classic Evanescence without repeating the band's past success, and the plugging guitars and Amy Lee's guttural delivery, yet again, prove a hefty win-win.
Comments
comments