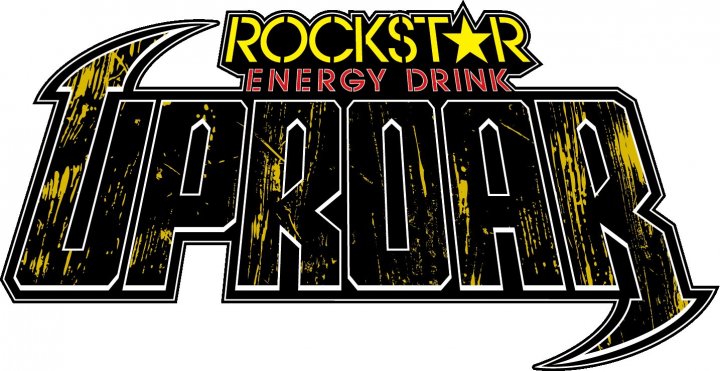 2011 Rockstar Uproar Tour Brings the Heavy with Avenged Sevenfold, Seether, Three Days Grace
The Rockstar Energy Drink Uproar Festival has released its second pack of tour dates, and it looks like Avenged Sevenfold, Seether, Three Days Grace, Bullet for My Valentine, Art of Dying and more will trek, pretty much, to every part of the U.S. this summer and fall.
The day-long hard rock and metal festival kicks off August 26 in Camden, N.J., and will cover North America before closing out October 14 in San Francisco, Calif.
Avenged Sevenfold brought the heavy to Rock on the Range this summer, and they have dates booked in Europe and the U.S. right up until the start of Uproar.
They live to play live.
"I have a lot of fun on the road," bass player Johnny C. told Banana 101.5. "We're out with best friends in the world. When we go home, I call them up right away, and we still hang out all the time. So for us it's just fun, it's just a big party."
Touring without drummer Jimmy "The Rev" Sullivan, who passed away in 2009, is difficult. But they're coping.
"It's bittersweet," he said. "Right now we're able to keep his legacy on, and that's very much the only reason we're out here doing it. Without our family of fans, we wouldn't be out here at all, so it's definitely bittersweet."
08/26 — Camden, N.J.
08/27 — Scranton, Pa.
08/28 — Boston, Mass.
08/31 — Washington, D.C.
09/01 — Virginia Beach, Va.
09/3 — Tampa, Fla.
09/4 — Biloxi, Miss.
09/5 — Houston, Texas
09/09 — Detroit, Mich.
09/10 — Buffalo, N.Y.
09/11 — Hartford, Conn.
09/14 — Toronto, ON
09/16 — Pittsburgh, Pa.
09/17 — Indianapolis, Ind.
09/18 — Chicago, Ill.
09/21 — Cleveland, Ohio
09/23 — Omaha, Neb.
09/24 — Kansas City, Mo.
09/25 — St. Louis, Mo.
10/01 — Seattle, Wash.
10/05 — Denver, Colo.
10/07 — Albuquerque, N.M.
10/08 — Phoenix, Ariz.
10/9 — San Diego, Calif.
10/13 — Sacramento, Calif.
10/14 — San Francisco, Calif.
Comments
comments
Related Posts