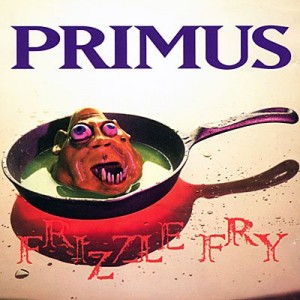 Get ready for new rock from Primus
Bass-happy rock band Primus are set to release their new studio album, Green Naugahyde, on Sept. 13 through ATO Records/Prawn Songs, and now Les Claypool and the gang have a full-fledged tour to go with the new release.
The tour, dubbed "An Evening with Primus," will feature two full sets from the band. The trek kicks off Sept. 23 in Boston and works its way around North America before wrapping up Oct. 22 in Los Angeles.
Green Naugahyde, which is Primus' first studio album in 11 years, was produced and engineered by Les Claypool in his Northern California studio, affectionately called "Rancho Relaxo." Claypool was joined by longtime guitarist Larry LaLonde and Jay Lane from the band's earlier years. The band describes it as a return to their earlier sound, with a few modern touches.
"If I were to look at all of our records, it seems like this is reminiscent of the early stuff," Claypool said in a press release. He added that with Lane, there's a freshness to the album, "but because he left the band right before we recorded our first record, his approach has an eerie harkening to the old 'Frizzle Fry' days."
Primus 2011 Tour Dates:
September 23 — Boston, Mass.
September 6 — Richmond, Va.
September 27 — Albany, N.Y.
September 30 — New York, N.Y.
October 1 — Upper Darby, Pa.
October 2 — Portland, ME
October 4 — Montreal, QE
October 5 — Toronto, ON
October 7 — Pittsburg, Pa.
October 8 — Rochester, N.Y.
October 10 — Louisville, Ky.
October 13 — Madison, Wis.
October 14 — Chicago, Ill.
October 15 — Des Moines, Iowa
October 17 — Denver, Colo.
October 18 — Denver, Colo.
October 20 — Mesa, Ariz.
October 22 — Los Angeles, Calif.
Comments
comments
Related Posts