2011-09-23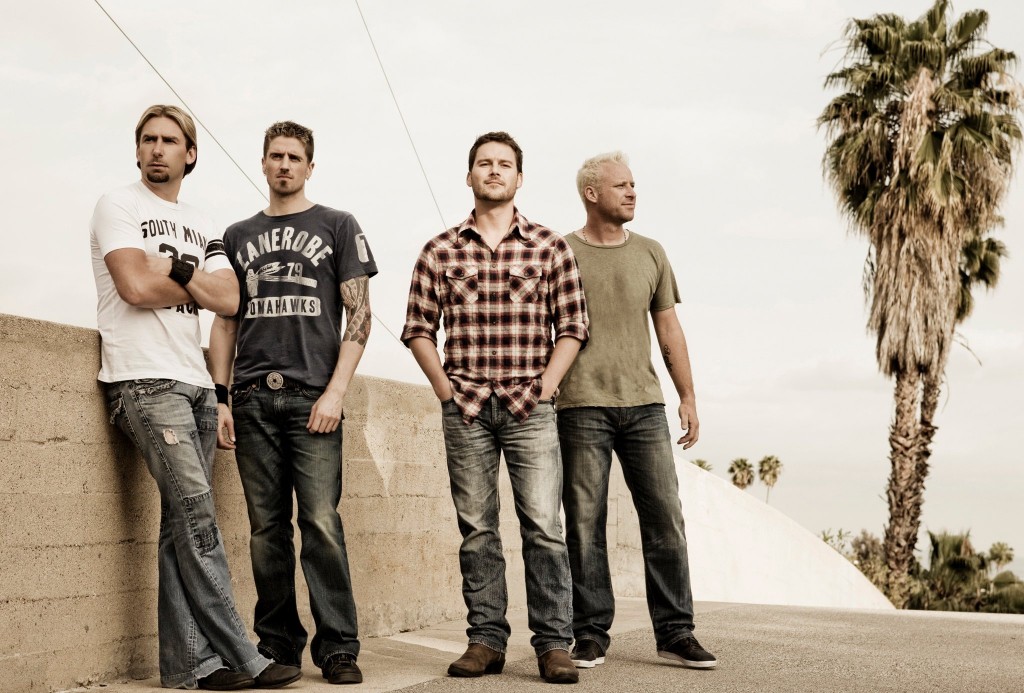 Hear two tracks off Nickelback's album, 'Here and Now'
From 2001's "How You Remind Me" to 2008's "If Today Was Your Last Day," Nickelback have a hoard of rock hits and a dedicated fan base behind them. The post-grunge heavy-hitters are releasing a fresh album, Here and Now, Nov. 21. The band's label, Roadrunner Records, has already unveiled two tracks from the album, and you can stream them now on Nickelback's official website.
"When We Stand Together" shows the poppy side of the coin, while "Bottoms Up" packs a heavy dollop of rock. The two singles will be offered for sale at all digital outlets, and the album will be available for pre-order on iTunes starting Sept. 27.
As with past releases, Nickelback self-produced Here and Now. Tracks were taped at Mountain View Studios in Vancouver, BC. This is the gang's seventh studio record and their follow up to 2008's hugely popular Dark Horse album, which is certified 3-times platinum and collected more than five million digital single sales. Nickelback are one of the most successful rock bands in the world, having sold almost 50 million albums worldwide.
"We're four people who love making music, the way we like to make it," Nickelback frontman Chad Kroeger said in a release. "We entered the studio this year with a vision, and it all came together. We're extremely happy with the results, and can't wait to share them with our fans."
Comments
comments
Related Posts