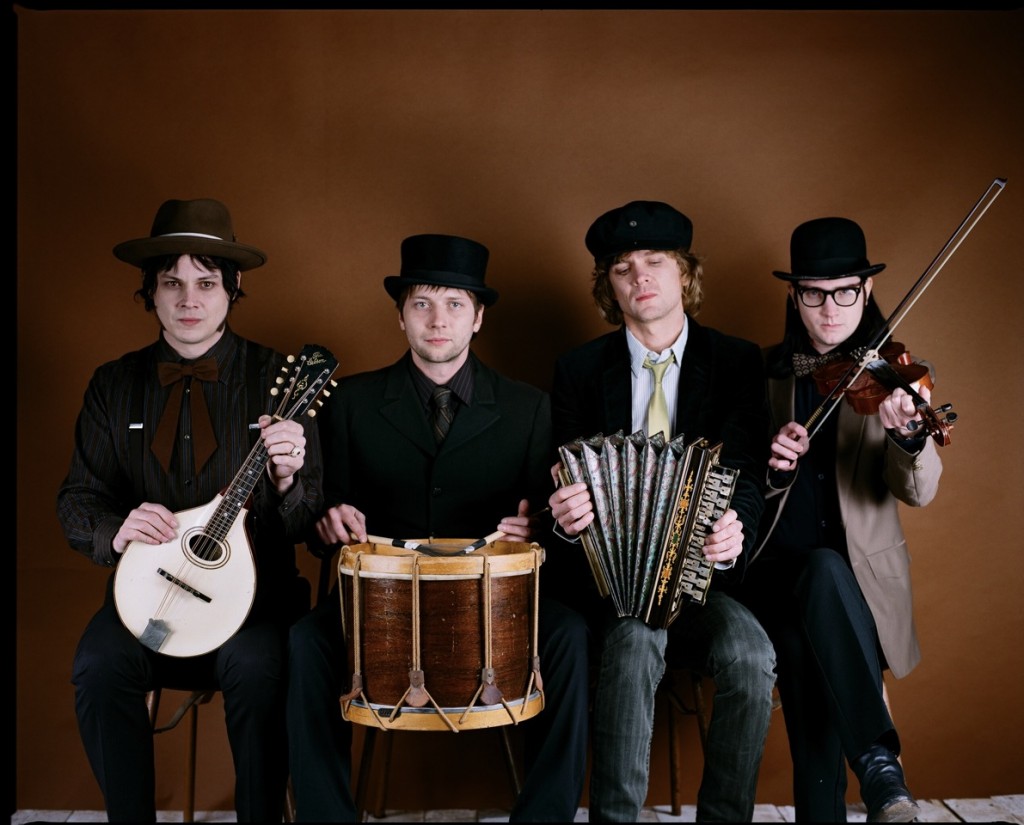 Raconteurs drummer says Jack White-fronted band 'never had a plan'
Jack White's Raconteurs have taken nearly three years off from playing shows and penning music, and now the alternative rockers have a few dates lined up for September, including one at MI Fest in Michigan this weekend. But fans who think this is a sign White and the gentlemen are permanently back together should think again. Raconteurs drummer Patrick Keeler says that while he's stoked for the rekindling, he don't think this means the guys are back together, and he doesn't expect to book more shows at the moment.
When asked if the Raconteurs have plans for a new album, Keeler told Gannett: "No. No plans. That's one thing about the band – since we've started, we've never had a plan. We didn't have a plan to start a band or make a record, we just kind of did it, and that's probably the unsaid motto of the band."
Still, he's looking forward to this mini run of shows, including the inaugural MI Fest: "I think we're excited just to get out and do what we do, which is play to a big audience. Crush them! [Laughs] I'll do the same thing I always like to do when I go play a show – do the best I can do and go for it. It's a fortunate thing we're able to do.
"A lot of people who never got to see us hopefully know about us now and will get a chance to see this, and we're not going to be doing a lot of these things right away, so it's special."
The Raconteurs are signed to Jack White's eclectic Third Man Records, and Third Man will have its famed Rolling Record Store — with a vividly-yellow truck, hip-hop kids and merchandise — at MI Festival. Keeler says the traveling record shop is "very cool… and an amazing vehicle. All the artists are really cool, and it should be fun. I don't know what they have planned, as far as surprises, but it's going to be awesome."
Comments
comments
Related Posts