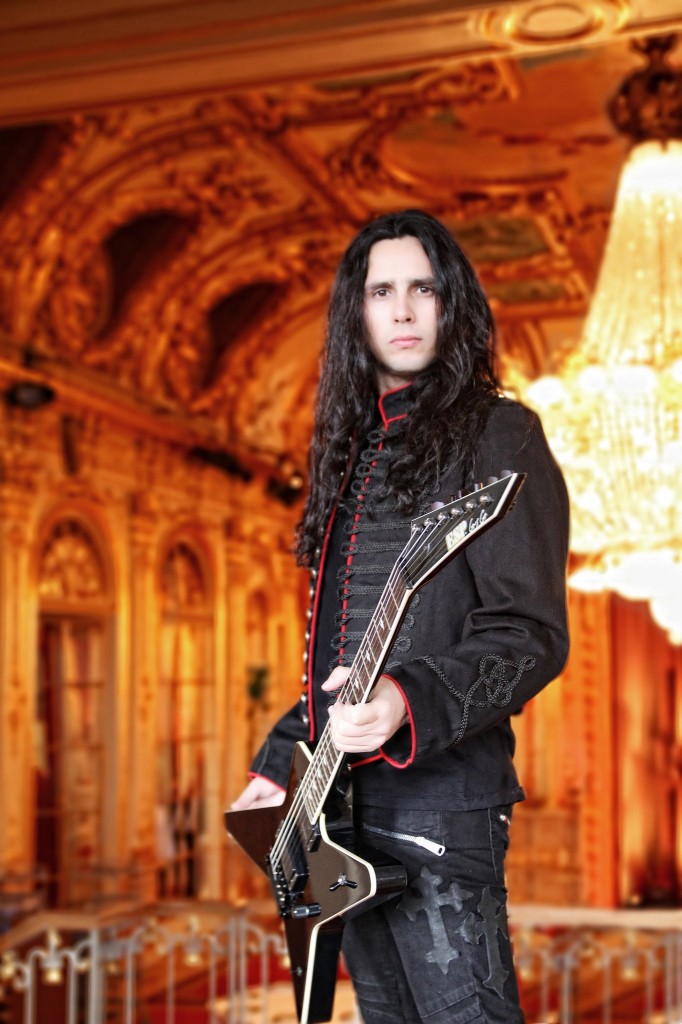 Happy Birthday to Firewind and Ozzy Osbourne guitarist Gus G
When Gus G. landed the ultimate metal guitar gig – joining forces with Ozzy Osbourne – he knew it was a "make or break" opportunity. "I remember thinking, 'This could be a 50/50 thing,'" he told Audio Ink Radio. "People could love me or hate me."
Since Gus G's inauguration in 2009, Ozzy fans have embraced the new guitar slinger, recognizing he's much more than an overnight success. He began his ambitious career in the '90s as lead guitarist for Greek power metal band Firewind and went on to score gigs with Arch Enemy, Mystic Prophecy and Nightrage.
Gus G.'s sharp ears, willingness to learn, and powerful onstage presence gave him the edge when Ozzy made the final decision to crown his new player. On Ozzy's latest release, Scream, Gus' enthusiasm for the material and seamless fretboard work ooze onto every track. Scream is an album filled with high-energy, dropped D riffing, and soloing that keep the listener stoked.
He feels blessed to be a part of it. "I'm really glad things are positive and people have been very supportive. It goes to show that I'm doing a good job and people like what they hear," he said. "…I do my own thing, and I try to play the best I can every night. That's my whole state of mind and approach to the gig.
"It's a whole different level for me. I've been around. I've done albums and world tours. But for me, it's a big learning experience in all aspects. I think I'm becoming a much better player than I was, and being around him and his crew and management team and seeing how they work. I pick things up everyday."
Gus G turns 31 today, and while Ozzy takes some time off from the road, Gus is focusing on Firewind. The guys are currently on a European trek with Wolf, and they'll trail that with their first-ever North American tour starting Oct. 9 in St. Petersburg, Fla. The U.S. trek includes opening acts Arsis, Nightrage and White Wizzard, and it takes the guys through dates in Ohio, New York, Illinois and Canada before closing out Oct. 27 in West Hollywood, Calif. Expect plenty of hard-hitting metal off the band's current album, Days of Defiance.
Related Posts