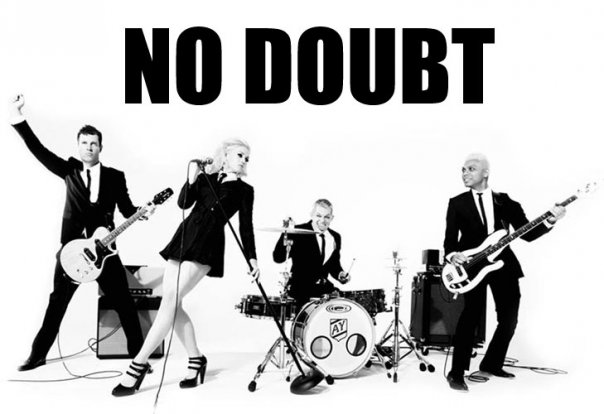 No Doubt fans will have to wait for a new release
Despite teasing us with promises a new album was on the way this year, No Doubt have dropped a real bummer, revealing their new release will not be finished until 2012.
"Ideally our new record would be coming out this year, but it's just not ready yet," the band stated in a blog post. "We don't want to rush this album just to get it out. Work on the new No Doubt album is well underway and we can't wait to share it with you."
The band added, "this collection of songs means everything to us and our only priority right now is to make sure that it's the best album we can possibly make.The past twelve months have been eventful: We performed for Paul McCartney and President Obama at the Kennedy Center Honors, three beautiful new No Doubt babies were born and we've recorded in studios all over Los Angeles." So, while much of the album is completed, "there is still more work for us to do."
No Doubt are working on the follow-up to 2001's, Rock Steady, which they were originally planning to release before Christmas. When the new release finally drops, it will be No Doubt's first collection of all-original material in eleven long years. "We love our fans and are doing this for your ears and want you to know how much we appreciate your patience and support," Gwen Stefani and cast added.
Previously announced songs on the as-yet-untitled album sound like classic No Doubt fare include "Settle Down," "Undercover," "Easy," "Heaven" and "Dreaming the Same Dream." Fingers-crossed the band will settle on a January or February release.
Latest posts by Charles Ken
(see all)
Related Posts